Our metal fabrication experts have the right experience to deliver perfect results on any project.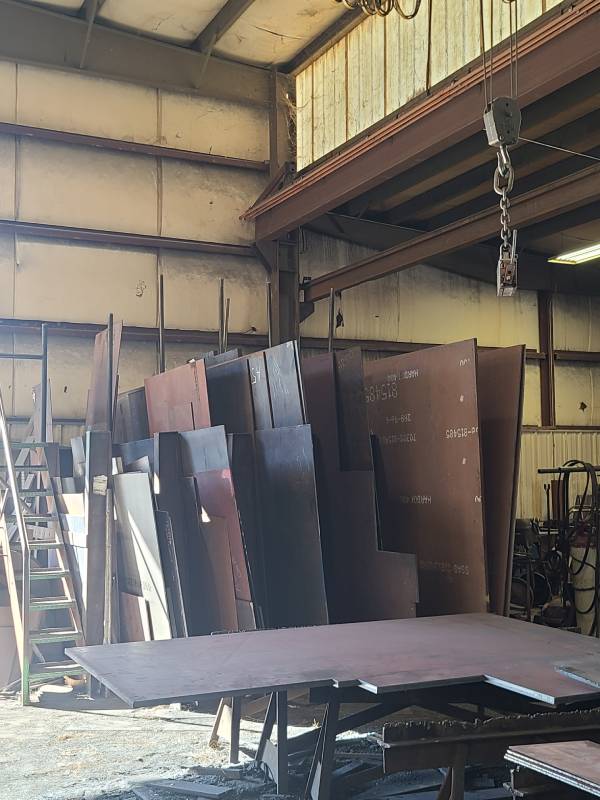 Here at Fishel Steel Co., we have been working in the metal fabrication for over nine decades, and our company is in its third generation as a family-owned operation. We serve many different industries and work with many types of metal, including steel, stainless steel, and aluminum, and we have the right equipment to fabricate anything from the most delicate parts to the most heavy-duty structures. If you need metal fabrication services of any kind, we encourage you to give us a call to find out more about what our team can do for you.
Over the years, our team has accumulated a huge collection of equipment to allow us to tackle any job—we have the right tools to cut, bend, roll, and weld metal into any shape you can imagine, and we even have two 5-ton cranes to maneuver your parts into place once they are complete. In addition, we stock our own materials, so you can expect quick turnaround times that you likely won't find anywhere else. Whether you need us to fabricate parts or structures for an HVAC, automotive, architectural, or other industrial project, our team has you covered. If you are interested in getting a quote for a project or have questions about what we can do for you, don't hesitate to reach out to our team.
Our team is proud to serve the Winston-Salem, North Carolina community, and we want to help you do what's best for your project. If you are looking for an experienced metal fabrication team you can count on to deliver top-notch results, just give us a call.
---
At Fishel Steel Co., we offer metal fabrication services for customers in Winston-Salem, Greensboro, High Point, and the rest of North Carolina.
Similar Services We Offer: