You'll love to work with a metal fabrication company that is family-owned and has been around for nine decades.
We are known throughout North Carolina as the oldest and most trusted metal fabrication company in the state. At Fishel Steel Co., our name stands for excellence on every front because we have had more than 9 decades to build our reputation. It is rare these days for a company to remain family-owned for more than one or two generations, but we are proud to still be run by family in our third generation, and we are still going strong. Metal fabrication is part of our family's identity, and we are proud of it.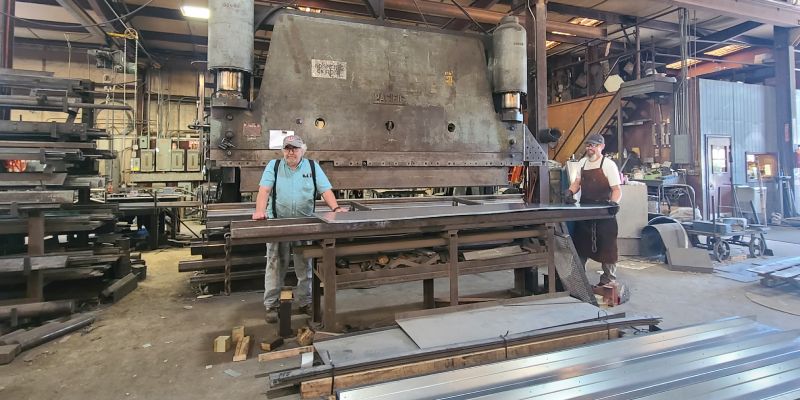 Metal fabrication is not an easy job, so many who do not have our experience struggle with complex projects and customized orders. Newer companies also do not have the vast amount of industrial equipment that we've been able to accumulate over the years, so they often cannot do projects even if they knew how. With our 17,000-square-foot shop with a fenced storage area and two five-ton overhead cranes, we can handle even the largest projects. We have the space to store stainless steel, aluminum, steel, and iron, which means we can accommodate your needs quicker than most.
You can count on us to provide you with the personalized experience you would expect from a family-owned company. We don't have layers of management or a corporate office in another state or country, so you can enjoy immediate resolution to any concern and prompt answers to your questions.