We can cut and form custom steel parts and products for our customers.
At Fishel Steel Co., we understand that when it comes to steel fabrication, you can't cut corners on quality. When you require steel stairs and other steel manufacturing solutions for any kind of application, you'll find us equipped to offer just the services you require.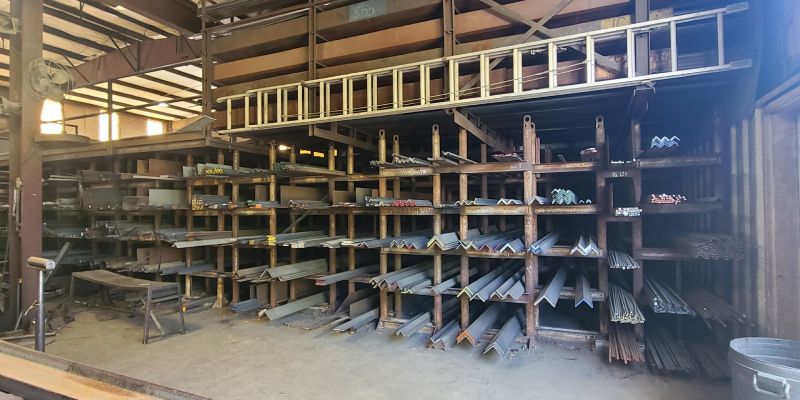 We have been providing steel manufacturing solutions in North Carolina since 1930, and that means we are well-versed in steel manufacturing of all types. We operate out of a 17,000-square-foot warehouse, which allows us to operate the equipment necessary to cut and form custom steel parts and products for our customers.
When it comes to steel stairs, we know that getting the best outcome starts with proper construction. Whether you are adding steel stairs to an emergency stairwell or adding steel landings and platforms to each of your manufacturing facilities or business locations, you should never have doubts about the quality of the product you are installing. When you work with our highly qualified team, you'll see that we can take your specifications and accurately manufacture the steel stairs you need.
In addition to steel stairs, we also offer a variety of other steel fabrication products, including steel plates, tubes, decks, and more. We can also discuss whether aluminum fabrication would be a better fit for your application if you are looking for something economical and durable.
You should never settle for lesser quality when it comes to steel products. Reach out to us today for more information about our steel fabrication services and to discuss your project requirements.
---
At Fishel Steel Co., we offer steel stairs for customers in Winston-Salem, Greensboro, High Point, and the rest of North Carolina.