We offer the high-quality aluminum sheet rolling services you need to meet your project requirements.
Our team at Fishel Steel Co. has been working in the metal fabrication industry for over 90 years, and we are currently on our third generation as a family-owned company. Although we started out working exclusively with steel, we have expanded our operation over the years to include a greater variety of equipment, including the necessary tools to work with iron and aluminum in addition to steel. Today, we can do just about everything to aluminum that we can do to steel, and that includes providing high-quality aluminum sheet rolling services.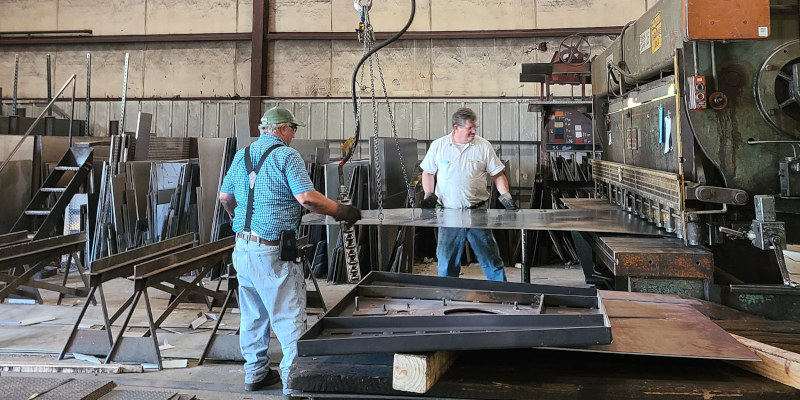 Aluminum is a great material for wide variety of applications, as it is strong, lightweight, and offers more resistance to rust. If you want to use aluminum for your project, you can turn to our team to get the expert fabrication services you need. Our 17,000-square-foot workshop has the right equipment to roll aluminum plates, cut or bend them into shape, weld them together, and more.
We are passionate about metal fabrication, and we want to provide the excellent aluminum sheet rolling services you need to make your project a success. To learn more about our services, simply reach out to our team to speak to one of our experts directly—we are happy to answer any questions you may have.
We are proud to serve the state of North Carolina, and we want to help you do what's best for your project. If you are looking for high-quality aluminum sheet rolling services, just give us a call to find out how to get started.
---
At Fishel Steel Co., we offer aluminum sheet rolling services for customers in Winston-Salem, Greensboro, High Point, and the rest of North Carolina.