There are several ways you benefit by our steel warehousing capacity.
If you are working with a metal fabrication shop in North Carolina that isn't set up for steel warehousing, there are some great reasons why you should switch. At Fishel Steel Co., we have a 17,000-square-foot warehouse that enables us to not only handle large projects, but also stock aluminum, stainless steel, and other metals. There are several ways you can benefit from our steel warehousing capacity. First of all, we can jump right into whatever project you have in mind without the need to wait on materials to be delivered.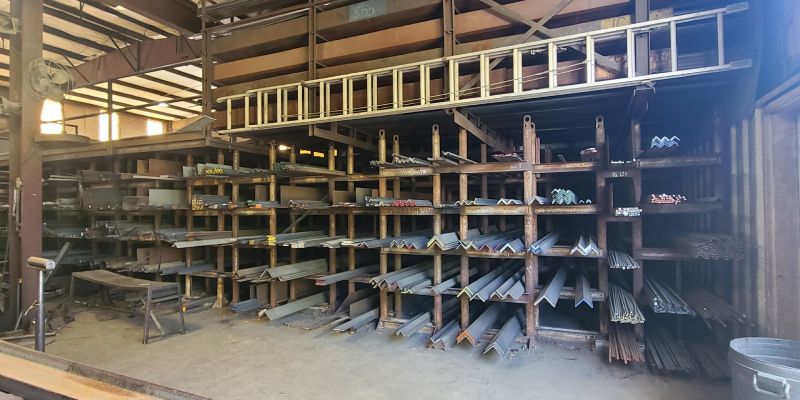 Another benefit is that, with our more than nine decades of experience, we have a firm understanding of how metal prices fluctuate throughout the year and can take advantage of the best prices to stock up. Coupled with knowing the best sources for quality metal, steel warehousing helps us maintain fair and competitive prices and quality results which both benefit you as our customer.
Our steel warehousing investment goes beyond having a large building and fenced yard. We have parking for large trucks and have invested in a 5-ton forklift to make loading and unloading a breeze. When you put it all together, it is easy to see why steel warehousing helps us be a valuable source for metals and metal fabrication services.
If you have any questions about our metal fabrication service or how you can benefit from our steel warehousing capability, don't hesitate to reach out to us. We look forward to showing you the personalized attention that only a 3rd generation, family-owned company with decades of experience can provide.
---
At Fishel Steel Co., we offer steel warehousing services for customers in Winston-Salem, Greensboro, High Point, and the rest of North Carolina.
Similar Services We Offer: