We offer top-notch steel plate forming services to meet a variety of needs.
Here at Fishel Steel Co., we have over nine decades of experience in steel fabrication, so you can turn to us for all your fabrication needs. Our experienced technicians have the right skills to handle everything from the most complex and heavy projects to the most delicate parts, and we encourage you to reach out us to get the high-quality results you deserve. One particular area that we specialize in is steel plate forming, and you can count on us to deliver the robust, durable steel plates that your operation needs.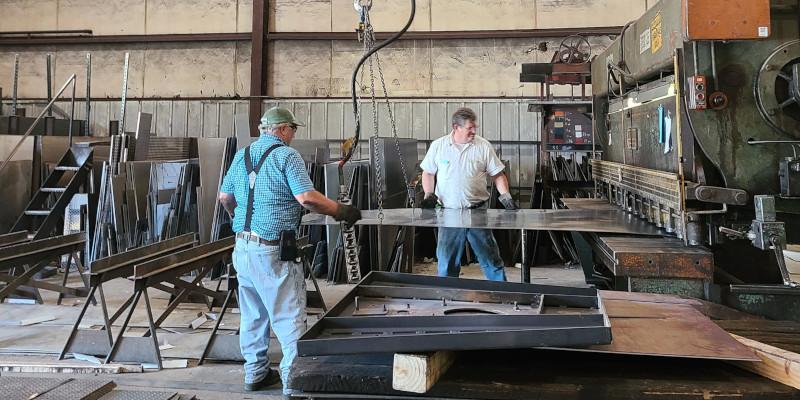 Over the years, our team has built up our workshop and accumulated a wide variety of fabrication equipment to offer an ever-wider variety of services. Today, our workshop is 17,000 square feet in size and includes such equipment as two five-ton overhead cranes, and we are more than ready to provide the expert steel plate forming services you need. In addition, as a third-generation, family-owned company, we are committed to providing the very best customer service, and we will make sure to discuss your needs and deliver results that perfectly meet those requirements. Because our team is local and independent, you won't have to put up with any corporate bureaucracy but can instead expect prompt answers to your questions and quick resolutions to any concerns.
Our team is proud to serve the people of North Carolina, and we want to help you do what's best for your business operation. If you need steel plates for your equipment, we encourage you to give us a call to learn more about our steel plate forming services.
---
At Fishel Steel Co., we offer steel plate forming services for customers in Winston-Salem, Greensboro, High Point, and the rest of North Carolina.