Our team offers a wide range of steel fabrication services to help you get the structures or parts you need for any application.
At Fishel Steel Co., we offer a comprehensive range of steel fabrication services, including everything from plate cutting to tube bending and more, to help you tackle a wide variety of projects. Our team has been working in this business for over 90 years, and we have passed our knowledge and skills down from generation to generation—now, on our third generation as a family-owned company, we are still going strong. If you are looking for steel fabrication experts you can count on to get the job done, just turn to our team.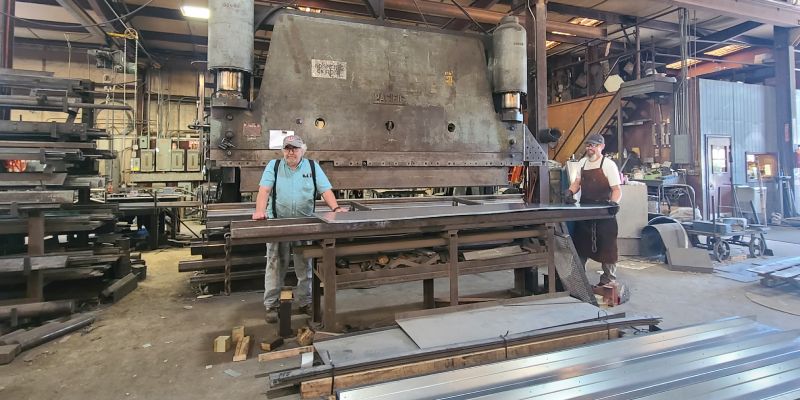 Over the decades, our team has gradually expanded our workshop, adding new equipment to take on new types of projects. Today, our workshop is 17,000 square feet in size and boasts an impressive collection of equipment, including two five-ton overhead cranes. Our collection of equipment and our skilled technicians allow us to take on projects of any size, and we are always eager for new work. If you are looking for high-quality steel fabrication services, we encourage you to reach out to our team to discuss your project and learn more about how we can help.
Our team is known throughout Winston-Salem, North Carolina as one of the oldest and most trusted steel fabrication companies in the state, and we are committed to upholding that reputation with top-notch results and superior customer service. If you are interested in our services, we encourage you to give us a call to find out more about what we can do for you.
---
At Fishel Steel Co., we offer steel fabrication services for customers in Winston-Salem, Greensboro, High Point, and the rest of North Carolina.