Our team has the right experience to take care of all your steel plate forming needs.
We at Fishel Steel Co. are passionate about steel fabrication. Our company was founded over 90 years ago, and we have been proudly offering fabrication services ever since. We are currently on our third generation as a family-owned business, and we are eager to continue our legacy of excellent workmanship and superior service.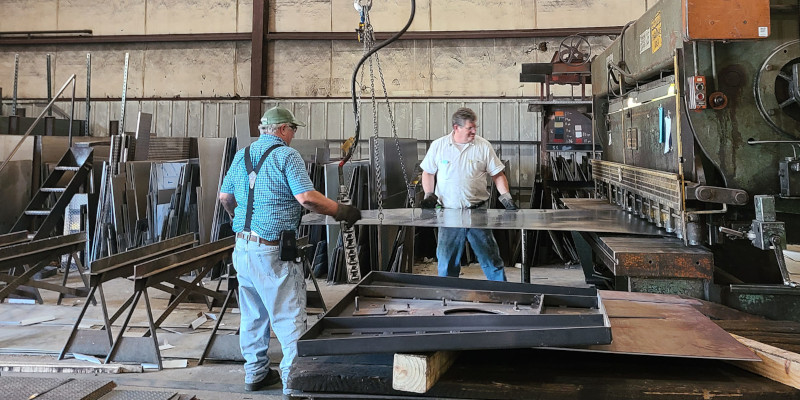 Over the years, we have expanded our operation to include a greater variety of services, adding new equipment to our workshop (which now boats 17,000 square feet of space) and new skills to our repertoire. One of the many services we offer today is steel plate forming, and we can help you get the high-quality steel you need to complete your project.
Steel plate forming is a process of heating steel and folding or molding it into various shapes. No matter what kinds of steel structures or parts you need to create, you can count on our team to help you make it happen. Our team has the right experience and skills to work with not only standard and stainless steel, but also iron and aluminum, to give you an even greater range of options for your project. In addition, you can turn to us for everything from steel plate forming, rolling, and cutting to steel tube fabrication, bending, and more.
We are proud to serve the Winston-Salem, North Carolina area, and we want to help you do what's best for your project. If you are looking for a team you can trust to deliver excellent results on your steel plate forming order, just give us a call.
---
At Fishel Steel Co., we offer steel plate forming services for customers in Winston-Salem, Greensboro, High Point, and the rest of North Carolina.