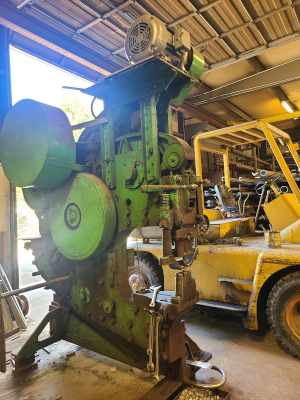 If you have a new project that requires you to use high-quality equipment to get the job done, look no further than us here at Fishel Steel Co. We have lots of different industrial equipment available for you to use, including cranes, forklifts, saws, and more. Using our industrial equipment comes with many different benefits to you.
For one, you don't have to worry about the quality. We take great care to find the best industrial equipment we can get in order to produce and handle the best metal fabrications. Over the years, we've found the right high-quality industrial equipment to handle any project that requires metal. When working with you, we are always sure to keep you and your needs in mind, so we make sure the components you receive from us are just as high quality as any equipment we would use for our own projects.
You also don't have to add to your expenses when you work with our industrial equipment. Working with our equipment is cheaper than purchasing your own, especially if you only plan on working on one larger project. After all, it makes much more financial sense to rent rather than purchase expensive equipment.
Do you need industrial equipment for your project? Don't waste money on buying a crane, forklift, or any other piece of equipment that you'll only use once or on very few occasions. Come talk to us today and ask about how our industrial equipment can benefit you and your project.