Our team at Fishel Steel Co. offers expert metal fabrication services, but we also offer industrial equipment such as forklifts. If you use forklifts in your operation, it's important that your staff abides by proper safety regulations in order to prevent accidents. In this article, we'll go over a few key guidelines to follow in order to operate forklifts safely.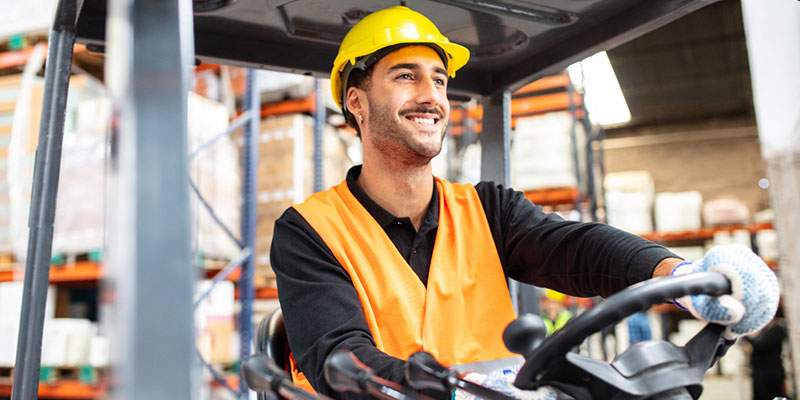 Loading- A great deal of proper forklift safety depends on how you load the forks. When loading forklifts, make sure the load is properly balanced on the forks, with the weight distributed evenly, and secure it firmly so that it doesn't move around. In addition, you should always make sure the forks are as far under the load as possible before lifting, and drive with the load as low as is safely possible.
Driving- Another key part of safe forklift operation is driving the lifts correctly. Always look in the direction you are travelling—if the load blocks your view ahead, travel in reverse, looking behind you. Pay attention to all posted speed limits and warning signs posted around your workplace, and especially never drive forklifts into areas where they are off-limits. At intersections, or anywhere where pedestrians may be present, use the lift's horn to alert people to get out of the way.
Marking- A third step you should take in order to increase everyone's safety in regard to forklifts is to clearly mark your workplace with the appropriate safety guidelines. For example, you should post signs at junctions to warn pedestrians and lift operators to stop and look for hazards before proceeding.