Here at Fishel Steel Co., we understand how important it is to take good care of all of our metal components and other equipment. That's why we rely on steel warehousing to keep all of our metal projects and materials safe. Our steel warehousing benefits you for a variety of reasons.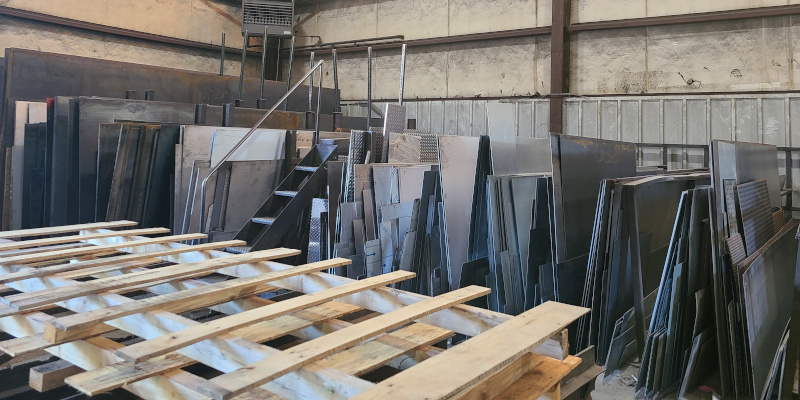 For one, our steel warehousing means you can trust that your projects are safe. Termites and other insects and pests can't get through steel, so you don't have to worry about them getting into the warehouse and damaging the materials inside. Burglars and vandals are also deterred by the strength that a steel warehouse's walls provide. Plus, because steel warehouses don't require the same structural support as other warehouse materials, you can install security cameras that will catch all areas of the warehouse without worrying about blind spots created by large structural support beams. Adverse weather conditions are also no match for steel warehousing, as steel is not flammable and is highly resistant to outside forces.
Our steel warehousing also allows us to accommodate larger projects. If you require large metal fabrications for your project, you don't want to be limited and have to settle for smaller pieces. We can house your metal fabrications that we work on without worrying about fitting it in our space.
If you want to make sure your metal pieces are protected, come work with a metal fabrication company that has got you covered. Our steel warehousing helps keep your projects secure, so come talk to us today.